Many homeowners can't spot issues with their old HVAC unit's ducts. Do you know when it's time for air duct replacement? Here are common signs.
Around 25% of the treated air in your ductwork is lost due to improper installation and leaks. This issue can cost you hundreds of dollars a year
Why HVAC Ductwork Is So Important?
When people are thinking about their HVAC system, they often neglect the ducts. They can be costly to replace. The air pressure in your system is lost when the ductwork is not connected properly. This can cause your system to work harder and increase your energy bill.
Ducts are designed to last for around 10 to 15 years. At some point, they will get damaged. The sooner you spot signs of damage, the better.
As your Savannah home ages, your air conditioning unit and its ducts will not be as efficient as they used to be, and this will affect your comfort level. It is important that you repair the ducts first to avoid more complicated problems.
Your ducts can also become unstable due to improper maintenance. (Schedule your maintenance here!)
Signs That You Need Air Duct Replacement
Here are a few important signs to look for to figure out if your ducts need repair or replacement.
Air ducts can last for upwards of 20 years. However, they can also deteriorate over time and cause various problems. Regular maintenance is the best way to prevent these issues.
Your ductwork is an integral part of your home's air quality. It delivers warm and cool air to all of your rooms. It's important that it is in good working order.
1. Poor Cooling Performance Causing High Energy Bills
If your HVAC system is not cooling your home properly, it might be time to have your ducts checked. There are several factors that can affect the performance of your system. If your ductwork is leaking, it could be causing you to lose energy. 
Having it replaced can help you save money on your utility bills. When air escapes through your ducts, it can cause a spike in your energy bills. This is because excess air is being used to warm the home.
The inefficiency of your HVAC system can increase your energy bill because it needs to work harder to heat and cool your house.
2. Smelling Mold and Mildew in Your House
Your HVAC system is capable of producing foul odors and spores. If they get into your ducts, they can create a variety of health hazards. In a similar fashion, mold and mildew problems can also be caused by poorly connected or poorly insulated ducts.
Air ducts can become unstable due to the varying temperatures inside and outside. This can lead to the development of mold and mildew.
If you smell mold and mildew in your house, then make sure to have your ductwork inspected immediately.
If you smell mold in your house, it's time to inspect your ductwork. It can cause significant health issues and can affect your furniture items.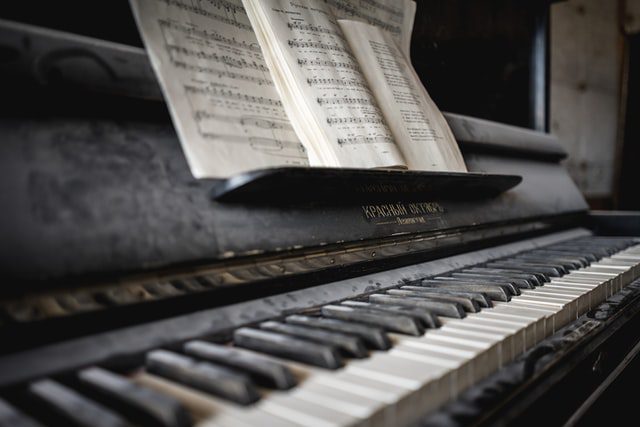 Your ductwork can allow dust, pollen, and other pollutants to pass through and reach your air filter, which can cause allergic reactions and asthma symptoms. Dust is exceedingly difficult to get rid of. It can be found everywhere, such as in your house. If you have too much dust in your house, it might be caused by damaged ductwork.
How so?
The dust that gets into the ducts through the cracks and the holes is then carried by the HVAC ductwork.
If you regularly sneeze, then you might have a faulty home air conditioning system. It can cause severe respiratory distress and increase your chances of developing heart disease.
4. Having A Problem with Pests
Apart from mold and mildew, old and damaged ductwork might also cause a pest infestation. Your ductwork can be easily accessed by rodents and bugs. They can enter through the cracks and holes in it.
Your ductwork can become a source of pest infestation if it gets damaged. Pest control services can help minimize these problems.
Pests can also cause various problems such as the spread of bacteria and microbes. If your ductwork is getting blocked by rodents or bugs, it can cause your system to malfunction. This is why it is important that you get professional help to prevent this issue.
5. Having Respiratory Problems
Do you or your family members sneeze often?
How about allergies or weird coughs which are not associated with colds or flu? Keep in mind that leaks in your ductwork can facilitate the entering of allergens such as pollen and small dust fragments.
Pollen and other pollutants can cause allergies if they get into the air ducts and the surrounding areas.
Even if your ducts aren't showing signs of major damage, they can still be a good indicator of a problem. If they make odd noises as air flows through them, you may need a repair or even a replacement. The sounds that come from your HVAC system should not be annoyingly loud.
They are designed to work while you are inside your house. If they are too loud, they might be caused by the ducts that are connected improperly.
7. Uneven Heating or Cooling
A professionally designed and installed ductwork system will keep your home cool and energy-efficient. It can also prevent costly issues like wasted air. If your home has multiple rooms that are improperly heated or cooled, it could be due to faulty ductwork.
This issue can be fixed by hiring a professional HVAC contractor. You can easily verify this by using an indoor thermometer.
8. Tangled Ducts Causing Poor Airflow in Your Air Ducts
Airflow is a crucial component of a properly functioning HVAC system. If it gets dirty, or if it is damaged, it can cause your home to suffer from uncomfortable conditions. Kinked or tangled ducts can also prevent your HVAC system from working correctly and causing high energy bills.
Whether it's a tree branch falling on your ducts or a piece of heavy equipment hitting them, damaged ducts can cause problems. They can also get twisted or blocked by the weight of a car or a rock.
10. Very Old Ductwork, Dents & Punctures in Ducts
Having old ducts can cause problems at some point in the future. Even if your ductwork seems to be working properly, it's always a promising idea to have it checked out once in a while.
The ductwork in most homes lasts for around 10 to 15 years before issues arise. Having them replaced before they get old can prevent significant issues from happening.
Your home's air ducts are designed to work seamlessly and supply optimum cooling performance. If they are in need of repair, call a professional to evaluate the damage.
The methods used for duct installation have improved. These materials are more advantageous and safer to use.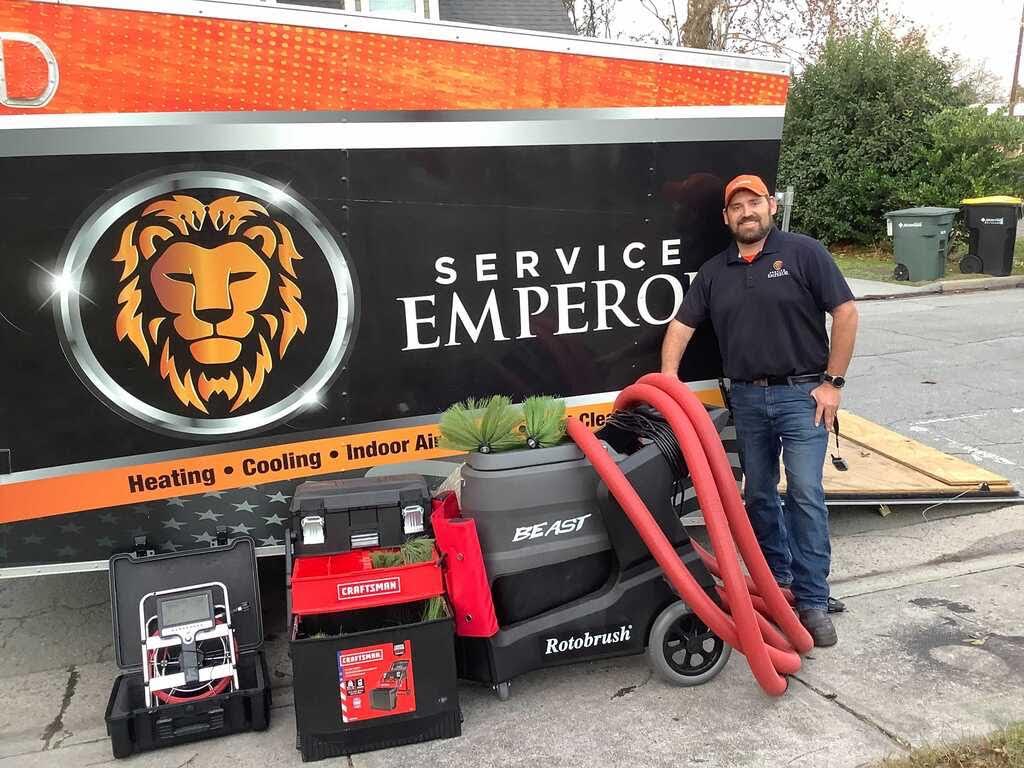 If your ducts present one or more of the aforementioned signs of damage, you need to take a closer look at them. In some cases, it's not necessary to perform a complete HVAC duct replacement project, but just to fix one or two faulty pipes.
For example, you might want to seal, insulate, or just clean your ducts to solve the problem. Let's talk about these improvements in greater detail.
This is the simplest and most cost-effective way to improve the efficiency of your ducts. They can get clogged with debris, bird droppings, dust, and even mold and mildew.
A ductwork cleaning is done to remove the dirt and pollutants that are accumulated in the system. It can make your air quality improve.
Also, sealing the ducts can prevent the overflow of pipes and reduce the cost of repairs. A good sealing job can prevent the expansion of the existing ducts and minimize the damage caused by them.
We can seal your air ducts in just a few hours. You will be able to feel the difference immediately, not to mention seeing the savings on your energy bill!
Insulating the pipes of your system can help prevent condensation and improve the efficiency of your air conditioning unit.
When you're insulating the ducts, it doesn't only prevent mold, but it also makes the HVAC system more efficient, so you'll eventually spend less on your energy bill.
You can use several types of insulation materials to keep the ducts warm. Some homeowners use tape or insulation. Do not rely on DIY projects to repair your ducts. They can be dangerous and require an experienced technician to professionally install.
Having a new HVAC system installed is a crucial step in keeping your house comfortable.
If you are thinking about having an air duct replacement project done, then it is important that you do it now.
We can inspect the ducts in your house and give you a report that shows the condition of the system. Give us a call today and let our professionals inspect the ducts in your house. We have a lot of experience when it comes to HVAC systems and our services are affordable.
Service Emperor is a family-owned and operated company that has been supplying quality HVAC services in the Savannah area for 15 years.