Duct Cleaning in Savannah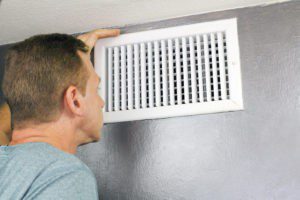 When you need air duct cleaning in Savannah, call us at Service Emperor. We can get the dust, debris, allergens, and even the mold and mildew out of your ducts so you and your family can breathe easier and feel more confident about the health of your home.
Not sure if duct cleaning is for you? We can answer all of your questions! Call now to ask about air duct cleaning costs, how to clean air ducts, and more. We take every question seriously and we'll get you the answers you need fast!
The Benefits of Duct Cleaning
We get a lot of questions about how air duct cleaning can benefit a home or a family. Here are just a few of the benefits that you may see after we clean out your ducts!
Improve the air quality in your home. If you worry about your indoor air quality or you know there are problems with it, duct cleaning is often one way to make it better. Our experts will let you know if it is the right option for you.
Feel better at home. If you have allergies at home or your asthma keeps getting triggered there, talk to your doctor about whether air duct cleaning in Savannah is a good choice for you.
Get more comfortable at home. If debris in your ducts is blocking air from certain rooms, they will always feel hotter or colder than the rest of your house. Removing that debris will make them more comfortable for you and your family.
Save money. Even a thin layer of dust can raise your energy costs each month. We'll remove that when we clean your ducts. You may see energy savings immediately.
How Duct Cleaning Works
Instead of searching for "air duct cleaning near me" again, call us at Service Emperor. We can answer many of your questions over the phone, like "How much is air duct cleaning?" and "How long does air duct cleaning take?" If we can't address your questions on the phone, we'll send someone out to get you the answers you need.
When you schedule your air duct cleaning, we'll send out someone who not only knows how to clean air ducts, but who is an expert in the process. Your technician will remove your grates and vent covers and clean them, then get as much of the dust and debris out of your duct system. If needed, we can treat for mold and mildew growth, too.
By the time we're done, you will be glad that you stopped searching for "air duct cleaning near me" when you got to Service Emperor in your list of results. We'll get your ducts cleaned and do all we can to keep your air duct cleaning cost low.
Rely on Service Emperor every time you need to have your ducts cleaned. We'll get to you fast and get the job done with efficiency and care so you can breathe well at home again. Make your appointment today!
GET A QUICK QUOTE
Just fill in your basic info below and we'll get in touch with you.