Air Conditioning Installation In Savannah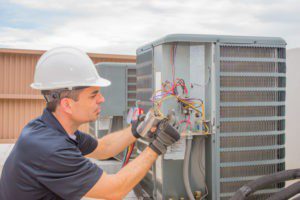 When the time comes that you need to have a new AC unit put in, don't you want the efforts to be handled by a team of skilled professionals? The staff at Service Emperor is composed of the area's top cooling system experts, so you can feel confident that we know how to install any air conditioner you are interested in. Contact us to schedule an appointment for getting a new air conditioning system in Savannah.
Experts for Air Conditioner Installation
The humid weather here in Savannah in the summer months makes having a working home comfort system an absolute necessity. If the AC at your property goes out suddenly, every second counts while you are sweating and waiting for help. Our team shows up fast after you call for air conditioner installation because we know you want to be cooled down as soon as possible.
You can expect us to be respectful and courteous while we work at your property. We show up on time and can seamlessly get the old unit swapped and then get the new appliance put in and connected. Our air conditioning contractors in Savannah use efficient methods to get things quickly resolved with minimal disruption or inconvenience to you.
How Much is it to Install an Air Conditioner?
Getting a new AC system is a large investment, and we are here to answer all your questions about how much installing an air conditioner costs. Depending on the model you choose, pricing can vary, but our technicians are happy to go over all your options in detail and help you decide which one is best based on the size of your property in Savannah, how often you like to run the AC, what your budget and energy-saving preferences are, and more.
24/7 Air Conditioner Installation Service
One way that we try to stick out amongst the competition of other air conditioning contractors in Savannah is by being available to come to your aid at any time. We work around-the-clock and have HVAC experts waiting by the phone 24 hours a day. If you have an emergency and need a new air conditioner installed immediately, we can come out and do it regardless of the time.
Top Air Conditioning Contractors in Savannah
Have the Service Emperor team take care of replacing your current AC unit. With 15+ years of experience doing air conditioner installation in Savannah, you can rest assured that when you rely on our services everything will be done correctly. We can offer assistance with every step, from ordering a suitable system to getting it installed, so connect with us today to get the process started. Make an appointment for service by clicking here!
GET A QUICK QUOTE
Just fill in your basic info below and we'll get in touch with you.