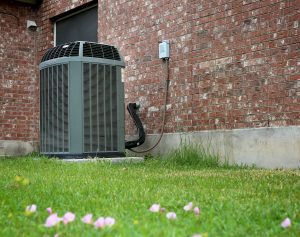 When your residential air conditioning isn't working the way you need it to, it's easy to feel overwhelmed. After all, air conditioning in Savannah is a necessity and you can't really get along without it. If you need home air conditioner service in Savannah, call us at Service Emperor. We'll send out a highly skilled technician to you fast so you can get your A/C up and running again soon. We can also help you get a new air conditioner or do maintenance on your current one so it lasts as long as possible.
Air Conditioner Repair
We specialize in air conditioner repair in Savannah. It doesn't matter what kind of air conditioner you have or how old it is – if it can be fixed, our technicians will get the job done. In fact, we'll do whatever it takes to get your air conditioner working again soon. We'll make sure you can stay cool at home and that your A/C is working as efficiently as possible. Call us whenever you need air conditioner repair in Savannah and we'll show you why so many people in the city trust us every time they have an A/C need.
Air Conditioner Installation
Is it time for air conditioner installation in Savannah? Maybe you've been putting it off for a while or you want to get it done before your current unit dies. No matter your motivation, we'll help you get the perfect unit for all of your needs. We'll talk to you about the size of your home, how much and how often you use your A/C, whether energy saving is a priority, and more. Then we'll suggest units for your air conditioner installation in Savannah that meet all of your needs and get a new one installed for you fast.
Air Conditioner Maintenance
When it comes to home air conditioner service in Savannah, maintenance is more important than you might think. Regular, professional A/C maintenance will keep your unit running efficiently and well for years to come. It will also help you catch any problems before they become major issues. Many residential air conditioning owners don't think about maintenance until it's too late. Don't be like them! Instead, prioritize maintenance now so your A/C keeps running for years to come. We'll visually inspect your system, replace any filters, and test each component of your A/C. If anything is amiss, we'll fix it before it becomes a bigger problem.
At Service Emperor, we'll take care of your residential air conditioning in Savannah, GA so you can focus on living your best life in the city. There's no problem too big or too small for our team of experts. We'll get to you quickly, work fast, and test it all before we go. If there's anything that isn't up to your standards, let us know and we'll fix it, too. Make your appointment today and find out why people in Savannah have trusted us with their residential air conditioning for so many years!
GET A QUICK QUOTE
Just fill in your basic info below and we'll get in touch with you.