Savannah Air Conditioning Repair Services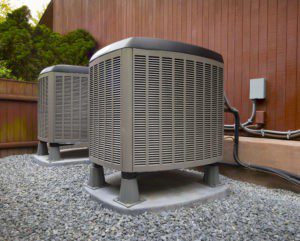 When you need an expert in air conditioning repair in Savannah, call us at Service Emperor! We offer complete air conditioning repair coverage, no matter what kind of air conditioner you have or what has gone wrong with it.
We know that being without A/C in Savannah is rough, especially during the longest, hottest summer days. We promise that we will always get to you quickly and get everything fixed fast. Stop thinking that you should know how to repair an air conditioner and let the experts help you instead!
Do I Need A/C Repair?
We hear from a number of people every year who are trying to live with air conditioner repair problems that we can fix fast. Some don't know that they should call us. Others are afraid to ask, "How much does air conditioner repair cost?"
You can stop worrying because our prices are always great and we'll give you a quote before we work so you can decide whether to proceed with the repair. And always call us for air conditioner repair in Savannah if you're experiencing any of the following issues:
Your air conditioner won't turn on or won't shut off.
Your air conditioner turns on and off so rapidly that it can't cool your home.
Your A/C makes clanking, banging, or other unusual sounds.
Your A/C doesn't seem to respond when you change the temperature on your thermostat.
Your A/C only heats part of your home effectively.
You are hot in your house even though your air conditioner runs all the time.
Stop roasting at home and let our experts take care of your air conditioner repair before things get any worse. We'll get you cool again fast so you can enjoy life in Savannah once more.
Emergency Air Conditioner Repair
Air conditioner repairs don't just come up when it's convenient to call someone. In fact, some of our customers swear that theirs only breaks down in the evening, over the weekend, or during a holiday.
If this sounds familiar to you, don't worry. We offer emergency air conditioner repair 24 hours a day, 7 days a week, 365 days a year. No matter when your A/C breaks down, we have an A/C repair expert standing by to help you out.
Start the process by giving us a call. Our A/C tech will ask you a few questions and may ask you to run some simple diagnostic procedures (like turning your A/C off an on again…nothing complex, we promise!). If we need to come out, we'll be on our way ASAP. Before you know it, you'll have an air conditioning repair tech at your side and you won't have to worry anymore.
Call us at Service Emperor for all of your needs surrounding air conditioning repair in Savannah. We would love to help you get cool and enjoy your life there once again. Contact us now to get an appointment with one of our experts ASAP.
GET A QUICK QUOTE
Just fill in your basic info below and we'll get in touch with you.