HVAC & Refrigeration in Savannah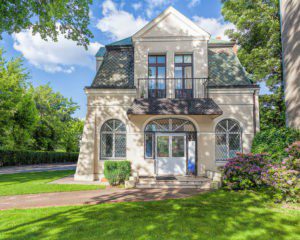 You don't have to live in Savannah for long before you realize the importance of air conditioning and proper refrigeration. It gets so hot and humid here that you won't be comfortable without a working A/C and your foot will go bad fast without refrigeration! As your HVAC company in Savannah and your refrigeration company, we'll take care of both these needs so you can live your best life down south!
Air Conditioner Repair
We specialize in air conditioner repair in Savannah. No matter when you need it, we'll come out and get your A/C working again soon. We'll never take no for an answer, so we'll keep working until your A/C turns on again. If we think it's a better idea to replace your air conditioner rather than repairing it, we'll let you know and help you choose a great new unit. We would love it if you relied on us for all of your air conditioner repair in Savannah.
Check out our air conditioning services in Savannah.
Furnace Repair
As your HVAC company in Savannah, we will also repair your furnace. Just because it's hot in the summer doesn't mean it's not also cold in the winter! When you need furnace repair in Savannah, one of our HVAC technicians will come out to your home quickly, assess your needs, and get everything working well again soon. Stop worrying and call us at the first sign of a problem!
Looking for more heating services in Savannah? Check out the page linked below!
Commercial HVAC
We are a commercial HVAC company in Savannah, too. We'll help you get your A/C working or keep your furnace working so that you, your customers, and your employees can all be comfortable in your space. We understand that commercial customers can have different needs than residential ones so we'll honor those and give you the service you need and want, when you want it. We'll repair your A/C or do your furnace repair in Savannah quickly and easily! When you need a commercial HVAC company in Savannah that you can trust, we'll be there for you!
Refrigeration
No matter what your commercial refrigeration needs are, we are the refrigeration company in Savannah to meet and exceed them. Whether you need a fridge for your office or a walk-in freezer for your restaurant, we'll get you what you need and keep it running for you, too. No matter what happens, we'll be there for you. If you need repairs, we'll get to you fast and get them done as soon as we can so it doesn't effect too much of your day!
Contact us at Service Emperor anytime you need HVAC or refrigeration help in Savannah. We'll come up with innovative solutions to your needs and implement them for you so you can focus on living the life you love in this fine city. Contact us with your questions, too, and we'll help you find answers or send someone out to get you the solutions you need. Make your appointment with an HVAC technician or a refrigeration expert from Service Emperor today!
GET A QUICK QUOTE
Just fill in your basic info below and we'll get in touch with you.